We Increase Exposure, Opportunities And Sales Of Your Business
Social media channels allow you to engage potential customers in real conversations. At PathInteractive, we leverage the power of these platforms to boost your online visibility and have a direct influence on your site's ranking. In today's digital marketing scenario, it is crucial to establish a community on social media channels to share, exchange and interact with your prospects.
An effective social media strategy involves understanding of distinct communities over social media channels and selecting of the right channels that lead you towards your business goals.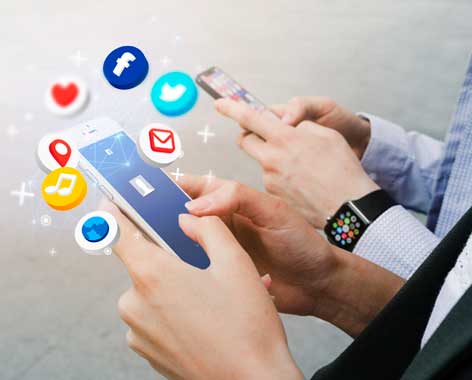 We Create An Online Buzz For Your Brand With Our Effective Social Media Marketing Services.
Brand Management
Every brand wants to know what people think or say about it. Our advanced social media monitoring tools will keep on measuring the perception of your brand and campaigns so that required adjustments can be made timely.
We, at PathInteractive, aim to create an interactive path for your brand that can engage your audience and boost your sales. Social Media Marketing is no longer an option for online brand promotion, it's a requirement. Our SMM campaigns aim to entice more and more relevant traffic to your website in order to generate more leads and business.
Get Potential Clients Interested In Your Brand/Service.